It's time to take the overwhelm out of DIYing your website.
So, you want to build your own website? I get it, you're not afraid of some DIY! But figuring it all out on your own? Not exactly easy!
You want a gorgeous and professional websitE but no way can you a throw down thousands on something custom right now.
You could do it all from scratch, but chances are you're going to spend a lot of time creating something that is, well, just "okay".
Imagine Opening up your computer and seeing...
a website you built yourself! It's easy to use and you have complete control of it - talk about empowering! 💪🏻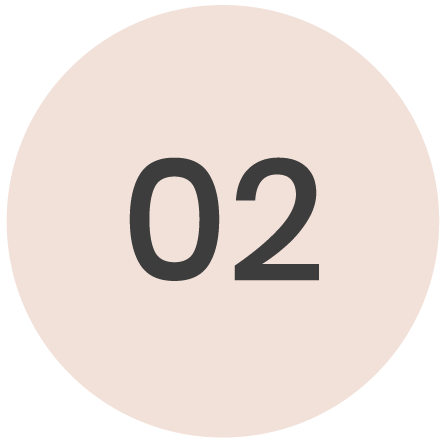 a website that is not only gorgeous & professional, but is bringing in the customers (aka dollaz) left right and center! 💰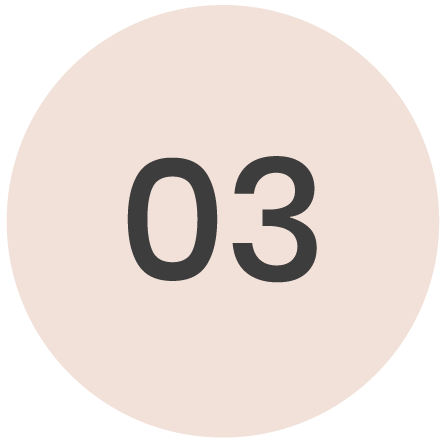 a website that you're seriously proud to show off (to everyone!). Say goodbye to the dreaded website shame! 💁🏼
Our Squarespace Template Kits give you all the tools so you can easily & quickly create a gorgeous & professional website.

Create something Beautiful
Creative, modern, sleek or fun, one thing all of our designs have in common: they're awesome.

Our 10-Step process makes it as easy as possible to build and launch your dream website.
Stick to your
small-biz Budget
Yup, it's true, you can have great website and not put yourself or your business into debt!

Squarespace Basics
Video Tutorial
Never used Squarespace before? No problem! We'll walk you through the basics in this video.

Build Your Template
Video Tutorial
This video tutorial will show you the exact step-by-step process to build your template.

We share our best copywriting tips and templates for writing great copy in this workbook.

Photoshop + Canva
Template Graphics
Each template comes with a bundle of graphics for you to make your own, in Canva or Photoshop format!

Edit Your graphics
Tutorial Videos
Never used Photoshop or Canva? No worries! Watch this tutorial to see how to edit your new graphics.

Sourcing Your photos
Workbook
We'll show you the best tricks for choosing great website images, and where to find them.

Woohoo - you're almost there! Before you launch your site, we'll walk you through all of the final important pieces.

Having a problem? We're available for template email support, and Squarespace has great email support too!
So, how does it all work?
Step by Step DIY
Our Squarespace Templates Kits are unique designs kits that are built on top of the Squarespace free templates, which means that these template kits aren't a "plug-in-and-go" solution: you will be completely DIYing your site from the ground up…
We got you!
But don't worry, we will be there every step of the way, providing you with all of the graphics and step-by-step tutorials to be able to build out your new site design flawlessly.
You've got this!
Be prepared to learn a lot throughout the process! But don't freak, we won't swamp you down with too much information. Plus, you can go at your own pace, absorb as much information as you want to and revisit at anytime.
Easy to Customize
Each template can be easily customized to work for you and your business. You can adjust the colors, fonts, layout, pages, graphics, almost anything!
Step 01
The first (and maybe hardest) step: choose your favorite template.
Step 02
You will then be sent a link and password to a private resource page that contains your 'Template Design Pack' (aka, all of the goodies) and your 10-step build + launch process. This is where the fun begins!
Step 03
Then, it's as simple as just working through the 10-step process that we have laid out for you. It will take you through building your site, customizing your template and preparing for launch!
Squarespace is our favorite platform to build and host websites. It's has an easy to use drag and drop interface but it's powerful enough to grow with your business.
Squarespace automatically adapts all websites for desktop, mobile and tablet viewing, so your website will look good and be functional on any device.
It also has a built in blog and e-commerce feature, so no matter what template you choose, you can add either of these things to your site!
Squarespace is perfect for almost any small business, but feel free to do your own googling and get in touch here if you're still not sure.
This process is for you, if…
You want to start building a website but you have literally NO idea where to begin, what platform to use, how to create graphics (the list goes on…)
You're still up at 2am trying to figure out how to build a nice website that doesn't make you want throw your computer out of the window.
You're in the earlier stages of business are you can't afford to spend thousands on a custom website design (yet).
You don't mind a good DIY project, as long as you have some clear instructions to follow.
You're embarrassed to give out your current website because, well, it's not great. You DIYed it together pretty quickly and it could really do with an upgrade.
You want to be able to stop telling people, "Oh, sorry, I don't have a website! But you can find me on Facebook…"
This process isn't for you if…
You're not confident using your computer. We try to make this process as easy as possible, but if you find yourself struggling to use your computer from time to time, this process may be too much for you.
You hate DIYing anything, and already have a feeling you might give up halfway though. In that case, this won't be much fun for you!
You don't have any time to actually implement it. We've had people complete their websites in as little as 3 hours, but like any website design (even a custom design) you will need to put aside some time to work through your content, write your copy, collect your images, all of that good website stuff.
You're planning to open a shop that requires advanced e-commerce features. While Squarespace does offer an awesome e-commerce function, it may not offer all of the features you're looking for, so make sure you do your research on what your particular needs are.
Your business is really big and you you need a lot of advanced features and functions on your website. At that point, it's time to look into something custom, or at least have a developer on hand to help you out.
I was not happy at all with my previous website. I did it myself, and I was even embarrassed to show it off....

READ MORE
It didn't have any personality, and I honestly think it was detracting customers!

I was overwhelmed at the whole process. I knew I wanted to DIY it over hiring a custom designer, but I wasn't sure if I could handle it. A template was the perfect choice since it offered the best of both worlds.

It was honestly so easy! The template came with all of the steps for setting it up with step-by-step videos which were so helpful!

I am so proud to call it my website! I look at it several times a day, and I'm no longer embarrassed to share it with others! It will definitely help me attract the right client base, and it is the perfect place to house my blog posts, resources, and digital shop.

Jessica Hobbs | Sovial Savvy HQ
I wanted to completely rebrand my website, as it was five years old and didn't fit my personality anymore...

READ MORE
I was honestly terrified. The person who was supposed to do my website was extremely unreliable and I really wanted to take matters into my own hands. I was just so afraid that I'd dive into something and completely regret the decision I made, with no solution.

It was a complete breeze, the entire process was literally organized in a way that you couldn't mess up. What I honestly like the most was how interactive you are with your clients. More than often, people sell and just move on - but you actually make sure your customers are 1000000% satisfied and answer in such a timely manner.

I think that my traffic will eventually increase tremendously and people will stay on my site much longer. I plan and increasing my sponsorship fees and working with more brands.

[I am] BEYOND PROUD. I mean, anyone who sees it just gasps, and I like to tell them I did it all by myself. (with your help and talent of course!)

Aïchatou | Stilettos and Standards
I just remember being asked about my website and feeling embarrassed by it. Honestly, It was quite terrible...

READ MORE
I felt extremely overwhelmed. I knew the type of aesthetic I wanted for the website, but I had no idea how to execute that on a platform that could offer me all of the capabilities that I wanted to incorporate into my new site. I didn't want to be charged a ridiculous fee for something I know I could do myself. It was definitely a feeling of hopelessness mixed with anxiety, because I wanted to get it done as soon as possible, but also meeting all of the requirements I needed.

I found the entire process a breeze. I had never used Squarespace before. I was worried that I was making a mistake switching from Wix, but I was pleasantly surprised.

I learned A LOT from the template process, I even learned things in general about making webpages, like compressing images to make them load faster. The tutorials were so easy to follow and everything worked perfectly in the end! I definitely recommend these templates to anyone who needs a new site for their business.

My business has definitely taken off since the new site launch and having a fast loading website definitely helps with that.

I feel accomplished! It's a like a huge weight was lifted off of my shoulders. I am extremely proud of how it turned out and definitely not worried about showing it to people anymore. Now I feel a lot better about sending people there and have received nothing but good feedback on it from everyone!

Elle Rosegold
I felt really overwhelmed with wanting a new site and not knowing where to start or if I'd take me forever to put it together...

READ MORE
I started out with Wordpress in May and I received a lot of great comments about the "content". As time went on, I realized that my site looked basic it had great content but didn't wow me or anyone else. It "looked" like I made it (an amateur).

I loved that with your templates I would be learning how to put it together with you. It's great to have someone make a website for you but if you want to change something, what then?

It was honestly easy! Any difficulty was on my end and my inpatient attitude sometimes. I would definitely recommend you to anyone looking to LEARN and put out a beautiful site.

I can now send brands to my site when I want to partner with them (just pitched my first brand with my new site LIVE!). I am so confident and proud that I was able to surpass my expectations and make a site that truly wows me.

Literally in awe of all the compliments on the content AND the site itself! Every day I'm receiving more and more messages about my site and how professional the layout and pictures are.

Sabatini | My Tasteful Ventures
Before this template, I felt burnt out and uncertain—unsure if I had enough momentum to keep the blog going...

READ MORE
I built my blog months ago but was running into roadblocks when it came to keeping it populated. The back-end management was becoming extremely cumbersome for me. In turn, my content—and inspiration—was suffering. I knew I needed to switch site hosts and refresh my web presence before I squandered any more writing opportunities. In order to inspire others, I needed to be inspired by my own platform.

The process was seamless—from download to instructional video to implementation. As a completely new user to Squarespace, I appreciated the fact that I had to follow instructions to set up the template because it forced me to (very quickly) become familiarized with Squarespace. It also gave me a sense of pride knowing I set up and customized the website myself (with the expert direction of Erica, of course), rather than paying someone else to do it. Erica is awesome!

I feel completely reinvigorated! It almoooost feels as rewarding as redesigning a room. Compared to my previous blog's design, the new website has a much more branded and professional feel. The new site will allow readers to navigate much more effortlessly throughout the blog, which will hopefully yield a loyal (and steadily growing) audience over time.

Christina | Work The Room Blog
Frequently Asked Questions
Got a question? Check out the FAQs below to see if we've already answered it, otherwise, get in touch here!

What is Squarespace?
Squarespace is a website creation platform. It's DIY friendly and easy to use.
Will I need to purchase anything extra on top of the template?
You will have to purchase a Squarespace account subscription and a Domain name additional to your one off template purchase. Squarespace offers a 2 week free trial before you need to upgrade. You can also score a free Domain through Squarespace with your yearly subscription.
How much does Squarespace cost?
You can view the current rates here.
What do I use to edit the graphics?
You *may* need Photoshop to edit your template graphics, most people download a free trial for this which is available to anyone here.

Most templates come with Canva graphics included if you prefer to use these. Depending on the template, you may need to upgrade to 'Canva For Work' (a paid verson of Canva) for best results. We recommend using the 30 day free trial of this upgrade.

Please read each template description carefully to see if that particular template uses Photoshop or Canva.
Is there any coding involved?
Nope. All of our templates use DIY friendly features and you won't need to code anything! Though, if you want to add coded features, you can.
Could I hire someone to build out the template for me?
All of our templates are made with the DIY user in mind, they're easy to follow step by step instructions.

We believe that building your own template from scratch is the best way to learn how to use your website and make edits to it down the track.

But if you get stuck, submit a support ticket here and we'll do our best to help!
How long will this take me?
For some people, this process takes just a few hours. For others, it can take weeks or months.

We recommend putting aside some time to sit down and really focus on it, as you will get it done faster if you give it your full attention!
How do I view the mobile and tablet version of the demo template?
Simple - look at the demo template while on your phone or a tablet!

If you dont have a phone or tablet to view it on, you can just resize your browser window. As you make the browser window smaller you will see the site adapting to the browser size.
Can I customize the template for my business?
Yes! You can edit every part of the template including fonts, colors, layout and images. We encourage you to use the template for guidance, but edit the design to make it unique to you and your business.
Why do I have to build the template myself?
Squarespace doesn't allow for you to simply install a third-party template, so, your template will need to be built by you.

We have made the processes as easy as possible with step by step tutorial videos to show you how to build the whole thing from start to finish. We've also included the demo images and text from the template, so you can build it out exactly as the demo, then go back and easily add your own content.

Also, we believe that building the template yourself is the best way to learn how to use your website so you can make changes to it and edit it later on!
What if I don't know how to use Squarespace?
The great thing about Squarespace is that it's DIY friendly. When you purchase a tempate you get access to a Squarespace walkthrough, and everything else that you need to know to build the template and become a whiz at Squarespace!
I like the template, but can I use my own logo, colors, photos and graphics?
Totally! We encourage you to change the template to fit with your brand, and we will show you how you can add your own logo, photos, colors and graphics.
Can I Blog on my Squarespace site?
Yes! Squarespace is amazing for blogging and really simple. Every Squarespace site comes with a built-in Blog.
Can I add an e-commerce shop to my Squarespace site?
Yes! Squarespace offers a built in, simple e-commerce store function for your website. You can add it to any template.
Do you offer support?
Yes! We have free email support and can also offer hourly paid support if you need assistance with something extra.

Also, Squarespace has great live chat and email support.

Please read the support policies here.
What's your return policy?
Due to the digital nature of our products, they are non-refundable, so please make sure you have read all of the product details before you purchase.

Please read the return policies here.
Can I purchase and build this for a client?
Yup, sure thing! But it is required that you purchase a new licence for every website that you build with that design. (One purchase = One website).

Please read the Ts + Cs here.
What base templates are these designs built on?
Most of our templates are built on-top of "Brine Family" Squarespace templates, because that's the most customizable template.

Our Blogette and Transient templates are built on-top of the "Five" Squarespace template, which is great template for Bloggers.
If I already have a Squarespace site, do I need to start a new site from scratch or can I build the template on my existing site?
You can build the template on your current site and subscription, but while doing so we recommend you put your site "under construction" as there will be disruptions in your design. We show you how to create an under construction page.

Though even if you're sticking with your old site, you will esentially be starting the design from scratch. Your pages and content will still be there, but they will all have to be rebuilt / redesigned.
I have a site on Wix or Wordpress, can I transfer it to Squarespace?
I read that the download link is only available for 24 hours, but I don't want to start yet / it might take me longer...
The file we send to your email after you first make a purchase is simply a PDF document that contains details on where to access your product files. This PDF document is only available for download 24 hours after you first access it, so you need to download this and save it to your computer. After you download this PDF, your actual template files are available forever, for you to use whenever you want.

If for some reason you lose access to this instructional PDF, please contact us with your order number and we can send you a new one!
Owner of Big Cat Creative & lover of good web design.
For a long time I was making my living creating custom websites for small businesses.
And although I loved creating these designs, I quickly realized that custom site design often wasn't actually a good option for new business owners.
I was frustrated that small business owners felt like they had to invest thousands of dollars to get a website, only to be left in debt, with a website that they didn't know how to update or change.
So, I thought, I needed to offer a better solution to small business owners:
An option that was small-biz budget friendly and easy to use.
An option that could change and grow with your growing business.
An option that teaches how to completely take control of your website, so you don't have to rely on (or pay) someone else.
And of course, an option that still looked really good!
If we haven't already answered your questions above in the FAQs, fill out the form to get in touch, and we'll get back to you within 1-2 business days!