3 essential steps to start a successful online design business
Who is this training for?
👉🏻Maybe you're a designer and you would looove to quit your 9-5 and start your own online design business, but you have no idea where to start!
👉🏻Or maybe, you already have an online design business and it's not going quite as well as you hoped, and you're not sure how to move forward…
Well, you're in the right place!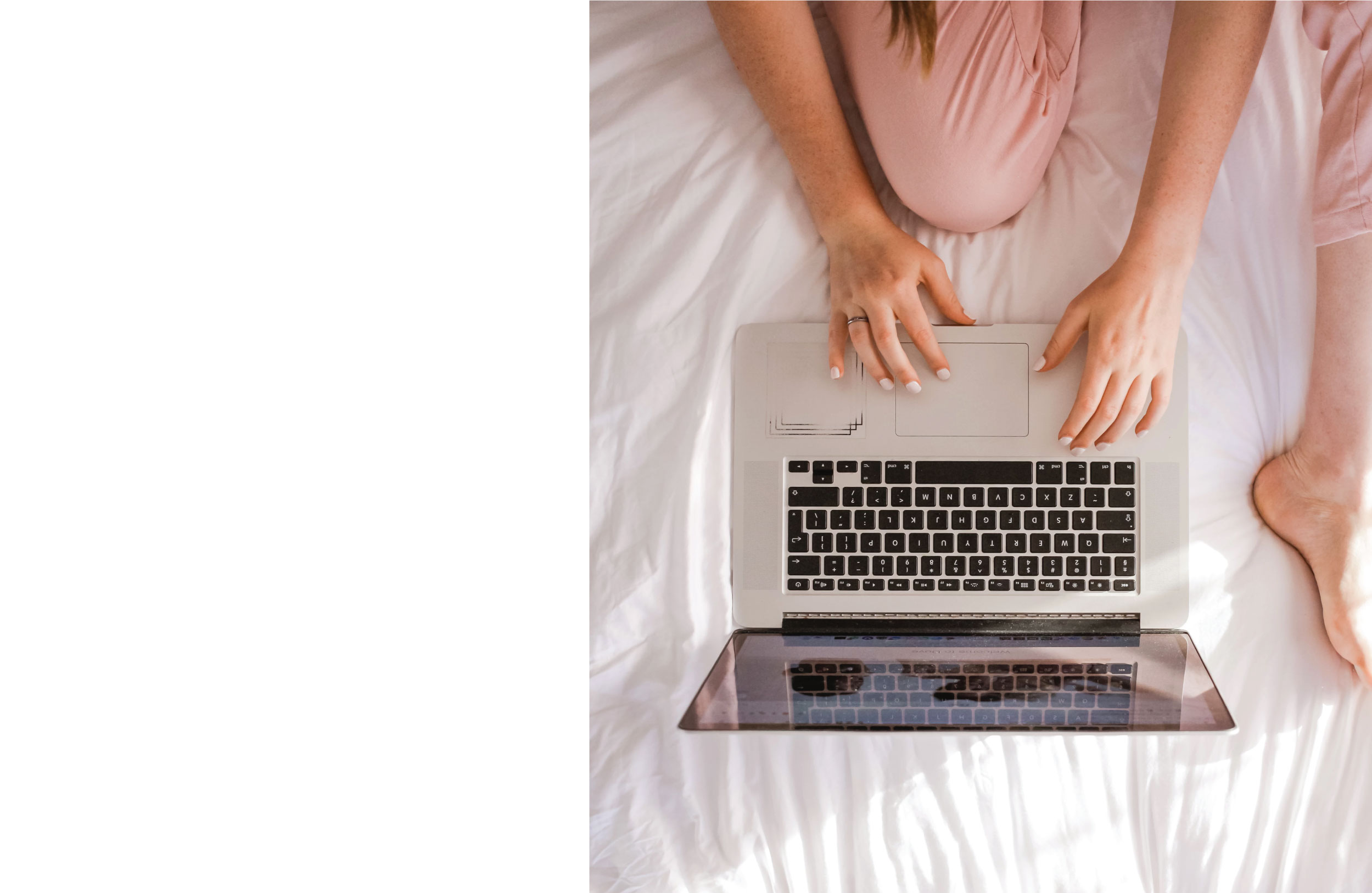 Sign up below to get instant access to the free training!
What's included?
I'm breaking down 3 essential steps in starting a successful online design business.
We'll talk about…
👉🏻How to structure your design services to get more high paying clients
👉🏻The most important thing you need to create if you want to land clients online
👉🏻The importance of having a portfolio and exactly how to create it strategically for your specific business
With a video training + workbook!
Hey! I'm Erica
And I want to help you create a successful online design business.
A few years ago, I took a leap of faith, quit my 9-5 job and started an online design business. Surprise surprise, it wasn't ALL "cute cafes and four day weeks". There was A LOT of learning and hard work along the way.
But, it was TOTALLY worth it!
👉🏻I replaced my 9-5 monthly income within 2 months of quitting, and doubled it within about 6.
👉🏻I learned the strategies of how to get clients coming in on a consistent basis to create consistent income.
👉🏻I learned how to attract my perfect client, and how to streamline the whole process of working with them.
👉🏻I learned how to create and sell digital design products so I could make extra money without having to lift a finger.
And the best part of all, was that I was happy. I LOVED creating a business. It was exciting and fun. I finally felt like I was doing something productive with my life. I was constantly learning. I finally had that feeling of fulfillment that I had been looking for for so long.

And now I want to you help you do the same thing! Sign up for this free training to learn 3 of my stop strategies in starting a succesful online design business!
what are you waiting for?
Sign up below to get instant access to the free training!